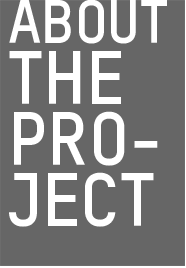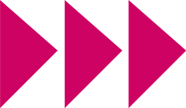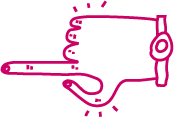 "Young Managers of Culture" is a project giving young people from smaller towns and countryside an opportunity to develop and share their passions. How?
By realizing their first independent socio-cultural project in their hometown – workshops, they were dreaming of, neighbourhood action, activities for kids and peers, meetings with professionals. And by gaining new skills from the realms of film, journalism, photography, arts, theatre…
5 editions of the project were realized since 2002.
100 young culture managers took part.
Over 80 cultural events were organized throughout the country.

INVITATION
On the 16th of August 2010 we announced an open call for young people (15-25) and librarians to take part in the new, special edition of the project realized by the Association for Creative Initiatives "ę" as part of the Library Development Project.
WHO CAN TAKE PART
This year we are inviting teams of two:
A young manager (15-25) – with an idea for a cultural action in their home town, paired with
A librarian from their local library.
This invitation is open for participants from over 600 municipalities, which take part in the Library Development Program. A list of libraries partaking is available at http://biblioteki.org/en/libraries_in_program
All interested in participating in the project can also check if their municipality partakes in the program at www.mmk.e.org.pl
HOW TO APPLY
Teams can apply until October 20th 2010.
Application form for young managers is available at project's website www.mmk.e.org.pl
Application for librarians is available in the "libraries' file" at www.biblioteki.org/pl/panel_biblioteki
30 teams will be chosen to attend workshops held in Warsaw (couple of days, November 2010).
WORKSHOP
During the workshops in Warsaw – crazed, inspiring and practical – participants learn how to turn an idea into a realistic project, how to raise money for its realization, how to promote it and attain partners. They will meet experienced creators, artists, animateurs, culture managers and journalists. After several meetings young managers will be equipped to plan their project and will take part in funding competition.
FUNDING
As a part of funding competition the teams will have a chance to acquire financial support of up to 2700 PLN for their project. This money will be utilised to enrich the cultural life of their town, enhance library space and inspire others.
PROJECT REALISATION
After obtaining funding, young culture managers (YCM) will carry their plans through together with the librarians.
They will be supported by
Being constantly in touch with project's organizers (via phone, email and in person),
Visits from the Flying Culture Animateurs, the experienced instructors, who will lead the workshops planned by YCMs,
E-Academy, the website created for YCMs – a toolbox for young managers, filled with helpful articles, scenarios and interviews,
Studio visits of the young managers in different regions of Poland.

Association for Creative Initiatives "ę" was created in 2002. It's an experienced, energetic and dynamically working organization of culture animateurs, coaches, sociologists and artists. We carry out cultural, artistic and social actions, which promote active participation in cultural life, strengthening community bonds and citizenship. We operate in Warsaw and throughout the country. Since 2002 we reached over 200 places all over the Poland with our actions, energising 6000 participants. Our mission is to "create a world, in which people with passion can act for the benefit of themselves and others".
Visit us at www.e.org.pl

.